Comprehensive Cybersecurity Operations based on an open XDR platform, specifically designed to protect all devices and data across your entire IT infrastructure.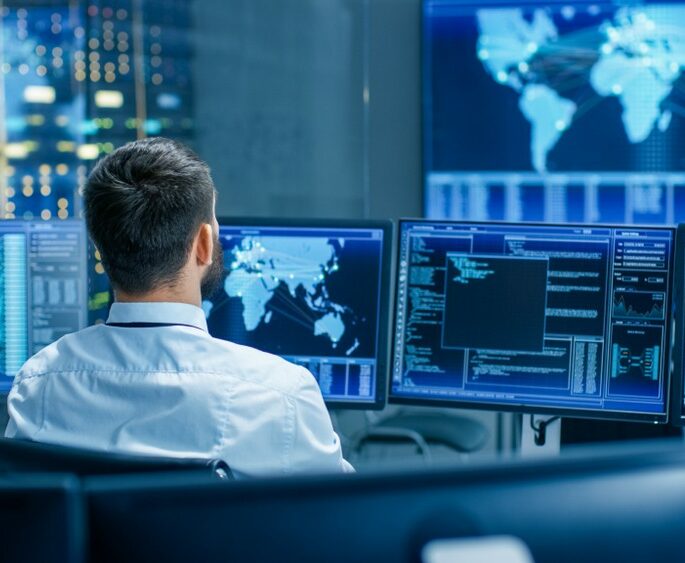 Security Operations Center
Our XDR platform is delivered as a fully managed SOC-as-a-Service with little or no IT involvement required. The U.S. Based SOC provides proactive 24×7 security operations including threat hunting, forensic investigations, and remediation recommendations.
Extended Detection & Response
Extend packet layer detection and response to any device connected to the network. Ideal for detecting advanced threats that bypass EDR or the Firewall and for protecting devices that cannot support an agent.
Providing agentless vulnerability scanning for all network devices and agent-based vulnerability detection for all endpoints and servers – wherever they reside- on premises, at home, or in the cloud.
Our Managed SIEM supports monitored security analytics, compliance, and forensics of security logs across the entire enterprise, including endpoints, servers, cloud, Office 365, virtual machines, containers, and remote workers. Unlimited security logs are stored on-prem at all times.
Integrates with the APIs of leading Cloud environments and ingests alerts generated in cloud platforms including Azure, Google Cloud, AWS, and Office 365. The SIEM agent can be installed on any Virtual Machine.
Our XDR agent uploads security incident and event logs for remote users to the on-prem Analysis Edge Node via a secure cloud connection broker. SIEM logs for Windows, Linux, and Mac OS are monitored by our SOC. Optional affordable Micro Edge Node can be deployed to protect and monitor home networks.
The Cyber Threat Edge Node inspects and logs every data packet moving into and out of your network and applies advanced threat intelligence, intrusion detection, deception technology, and network security monitoring to detect and block threats. Automation reduces alerts to the SOC.
Our XDR ingests security event and threat alerts from leading EDR and Antivirus solutions such as Sentinel One, Windows Defender, Sophos, and Blueshift Protect Application Whitelisting.
Multi-Tenant Management Console
The Management Console provides a comprehensive view of your entire secured environment and shows real-time insights into how Goliath is identifying and blocking cyber adversaries attempting to gain access to your IT infrastructure.