End-to-end managed security services for 30 days, risk free
Goliath provides Managed Cybersecurity Services with cloud and data security protection across networks, servers, applications, users, and secondary devices. Our cybersecurity platform delivers continuous protection to customers, no matter where their infrastructure resides.
Your only shoulder to tap. An extension of your team.
Our Managed Cybersecurity Services extend your IT team's capacity to protect your systems with advanced security solutions that are fully managed and easy to implement. Our team of cybersecurity experts performs ongoing threat investigations and analysis, delivering recommended prevention and remediation steps.
Our approach to managed security services
Our experts can perform malware analysis and identify any suspicious applications to obtain valuable information to drive new security content used to protect the customer base from compromises. We can also perform PCI and vulnerability scans to determine at-risk systems for either compliance violations or known exploits. Here's what you can expect during this 30-day POC:
An initial assessment of your organization's security posture and customized recommendations.
A comprehensive solution for cloud and data security protection across networks, servers, applications, users, and devices.
Seamless implementation with your existing security tools and workflows.
An extension of your IT team's capacity with fully managed, easy-to-implement advanced security solutions.
Continuous protection, 24/7 monitoring, and quick incident response to minimize impact.
Visibility into security threats across all endpoints.
Endpoint detection and response, threat hunting, and automated response capabilities.
Network traffic monitoring and incident escalation based on custom requirements.
Malware analysis and identification of suspicious applications.
We monitor network traffic for suspicious activity, analyze identified incidents, and escalate issues to the concerned people based on your organization's custom requirements. We always aim to provide services that are top-notch and deserving of our customers' trust.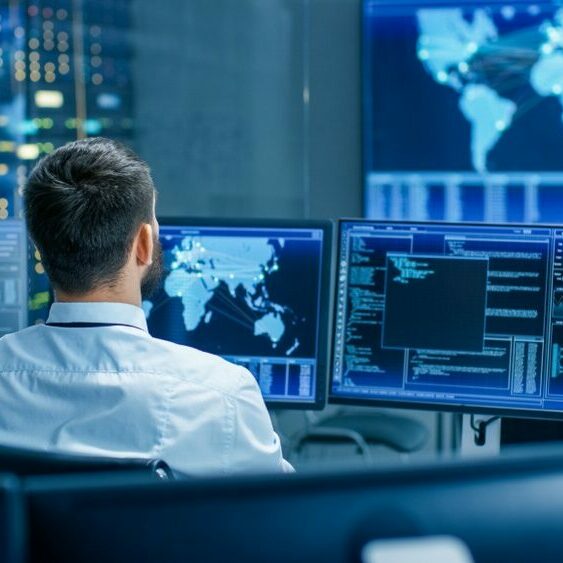 9500 Corkscrew Palms Circle
Suite 5
Estero, FL 33928